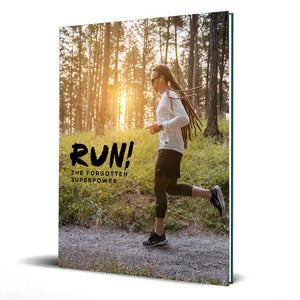 RASTA RUNNER
Run! | Interactive Video Course
Regular price
$129.00
$0.00
Unit price
per
I get so many messages asking about the technical aspects of running; breathing, movement efficiency, selecting the right gear, mindset, etc.
And it can be difficult to articulate those answers thoughtfully through text in a PDF like most of my programs.
In this easy to follow video course, I demystify all of these elements to make running fun and enjoyable.
At the end of the first 4 weeks, you'll be able to run 10 miles without stopping.
You'll understand how to breath without feeling like you're going to pass out and feel confident knowing how each part of your body should be moving to create that perfect stride.
I've also laid out a progressive program to slowly build your stamina, endurance, and strength so that you don't end up with shin splints or some other random injury due to overuse.
I've added 4 weeks worth of gym workouts to compliment the running portion as well.
I'm even throwing in a whole video section of my best coaching on running mindset so that when you get into those tough situations, you can win the mental battle.
Best part is, I update this course regularly and it's yours forever. 
And you never pay for it again.

Running Is A Superpower.
Let me show you how to make it one of yours too.
---