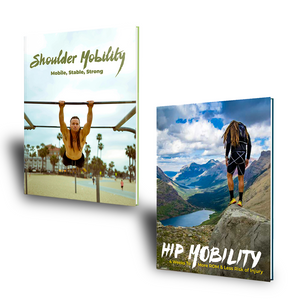 Rasta Runner
Mobility Stack: Hips & Shoulders
Regular price
$70.00
$0.00
Unit price
per
This is the full body mobility plan that will have you moving more efficiently, sleeping better, and feeling brand new. 
These are my 2 best-selling programs that are now available together in efforts to get you moving well and saving money. Separately, these would cost $45 each 
Each of these programs are 4 weeks long...I'm going to lead you to better mobility through your hips and shoulders, increase your range of motion, and reduce your risk of injury so that you can perform at a higher level, bust through plateaus, and just FEEL better.

For both programs, you'll have an easy-to-follow plan with video demonstrations and coaching points for each movement.

If you're ready to make some big mobility gains from top to bottom, you're in the right place.

---